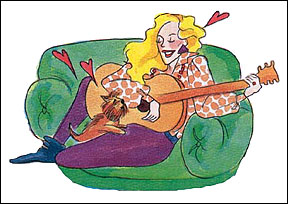 Leslie Chase
Author
Leslie Chase founded and performed with the Chase Manhattan Band. As a singer, writer and humorist she has performed live, in films and on television. She has written and recorded dozens of songs and screenplays. She is currently working on a new book and new recording. Leslie is a graduate of NYU, Tisch School of the Arts.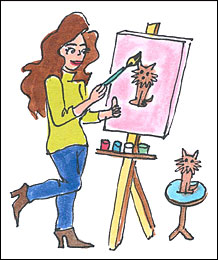 Lynne Cassouto
Illustrator
Lynne Cassouto is a commercial illustrator whose career includes children's books, greeting cards, calendars, advertising and textile design. Her work has been exhibited at the Society of Illustrators and private shows. Lynne is a graduate of the Fashion Institute of Technology in New York. Her previous children's books include
The Seven Days of Creation
(Sepher Hermon Press).